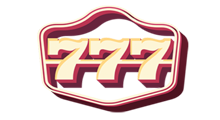 Based out of Gibraltar, 777 Casino is a subsidiary of the company that owns 888casino, 888 Holdings. If you have ever played at 888casino, you will know that this is a great sign! If you haven't, then why not check out our 888casino review when you are finished here?
777 Casino has benefitted a lot from its parent company's vast standing in the industry, and this is something that is clear as soon as you visit the 777 website. An aesthetically-pleasing and functional website welcomes you with beautiful graphics and cutting-edge online casino technology.
Although using the site is a dream, does the casino itself give you anything to write home about? That's what we are going to look at today in our brief 777 Casino review.