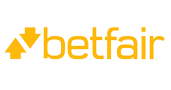 Betfair operates the world's largest online betting exchange, at least that is what Betfair is known for primarily. In addition to this, the company operates a sportsbook with fixed odds betting, an online casino, online bingo, and online poker.
Today, we are going to focus on their online casino.
Headquartered on London, Betfair was founded in 2009 and quickly became a household name throughout the UK. In 2016, Betfair merged with Paddy Power to form Paddy Power Betfair. Since then, the company has enjoyed nothing but success.
You may be led to believe that, because of Betfair's huge standing in the industry, you are guaranteed to have a great experience playing on their online casino. But, is this the case? Let's find out in this brief review of Betfair's online casino.