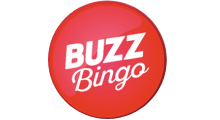 Once known as Gala Bingo, the renowned British bingo brand went under a huge change in 2018 when it changed its name to "Buzz Bingo" and join forces with Playtech, the online gambling heavyweight. Since its re-brand, Buzz Bingo has finished switching things up, re-launched, and is now ready once again to serve its customers and establish itself as a market leader.
All the buzz surrounding Buzz Bingo isn't something to ignore, either. In this review, we are going to take a quick look at Buzz Bingo and see exactly what you, the player, get in return for choosing their platform to get your bingo fix.
As a member of the Playtech network, Buzz Bingo is in a position to offer a lot more in terms of jackpots, number of rooms, and game capacity—exactly what you should expect from a leading network.