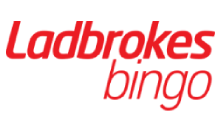 Ladbrokes is a very familiar name on the UK betting scene that is known for being an industry-leading sportsbook and online betting platform. Is their online bingo platform any good, though?
That's what we are going to look at in this short and sweet review of Ladbrokes Bingo, one of the internet's newer bingo sites provided by an industry-leading gambling heavyweight.
Ladbrokes Bingo runs using state of the art Virtue Fusion software and, thanks to this, you will find a huge range of different games and rooms—we will look at this in more depth later. Virtue Fusion software is a recognizable name throughout the online bingo world and the developer is known for having some of the very best games. Also, any platform running this software is virtually guaranteed to be simple, lightweight, and easy to use.