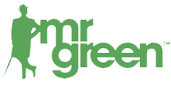 Mr Green is an online sports betting website and casino based in Sweden and, since its founding, the website has grown rapidly to become one of the world's leading sportsbooks.

As an online bookie, the company behind Mr Green is always looking to expand the sportsbook, embrace new trends and changes (such as eSports—players have the option to bet on League of Legends amongst others!), and provide new and exciting experiences for their players.
Most punters would be surprised to learn that the Mr Green sportsbook has only been around since 2016. Up until that point, Mr Green was an online casino only, however, the company expanded into the sports betting market just in time with the Euro 2016 tournament that was, at the time, being held in France. Along with this expansion came a fresh new website and clean, intuitive interface in a bid to truly shake up the industry.
Since its launch in 2016, the sportsbook has grown to be a major market player.