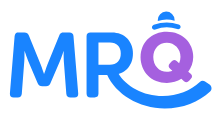 You might not have heard of Mr Q before today, and for good reason—it has only recently opened its online doors in the UK. As a completely new bingo experience, Mr Q is certainly one to watch and the platform made a great impression on us when we had a poke around.
If you are looking for something new and different, you won't be disappointed by Mr Q.
In the short amount of time since their initial launch, the team behind Mr Q have worked very hard to begin building the brand into a recognisable and respected household name.