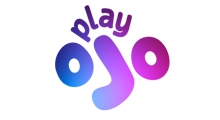 Another one of the "new kids" on the block is PlayOJO, a millennial-centric online casino that opened its virtual doors in 2017. UK-based PlayOJO is quickly becoming one of the best-known online casino brands around. They are licensed in not only the UK, but also Malta and Ireland. Although the logo looks all nice and smiley and imparts confidence, does PlayOJO put a smile on the face of their players?
That's what we are going to find out today in our brief overview of PlayOJO and some of the more important things you should be focussing on when deciding which online casino to play at. PlayOJO may seem like one of the internet's most exciting online casinos but looks can be deceiving.
So, let's dive right in and find out whether PlayOJO should be played or avoided.