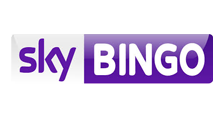 Let's face it—you know what Sky is. It is one of the world's leading entertainment providers that falls under Rupert Murdoch's media empire. In the UK, Sky is a household name. Offering everything from telephone lines to broadband and amazing TV packages, it is only natural that Sky broke into the betting market.
And they did, several years ago in fact.
Their online betting platforms—the imaginatively named Sky Bet and Sky Casino—are two of the country's favourite online gambling sites and sportsbooks. Thanks to this expansion, Sky managed to move from simply being a household name to a major name within the online gambling industry.