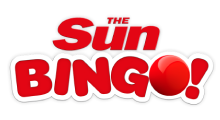 Sun Bingo is the online bingo spinoff of the popular British tabloid newspaper, The Sun. For many years now, Sun Bingo has been a staple and major player of the UK casino and gambling scene. In August 2016, however, Sun Bingo was bought out by Playtech in a multi-million-pound deal. This takeover brought with it a massive overhaul and shot it far up the rankings as more and more players flooded to the platform to get in on the action.
In terms of gameplay, Sun Bingo has everything that you could possibly want from your bingo experience. The games on offer in include 75, 80, and 0-ball bingo. The website itself is very accessible and easy to use, and you can get tickets from as little as a penny.
With new games taking place around the clock, you are guaranteed to never get bored and always have something fun and interesting to be getting on with.